Teeth Whitening – Oshkosh, WI
Remove Years of Stubborn Stains
Do you look in the mirror or see a photo of yourself and wish your smile was brighter? You're not alone. In fact, a recent survey found that a whopping 80% of Americans want whiter teeth. Fortunately, Dr. Heil and our team at Oshkosh Complete Dentistry excel in blasting away stubborn stains and removing years of discoloration with take-home whitening kits. Contact our office today to schedule your initial consultation!
Why Choose Oshkosh Complete Dentistry For Teeth Whitening?
Take-Home Options Available
Digital Imaging/Virtual Smile Design
Personalized, One-on-One Attention
How to Maintain Your Results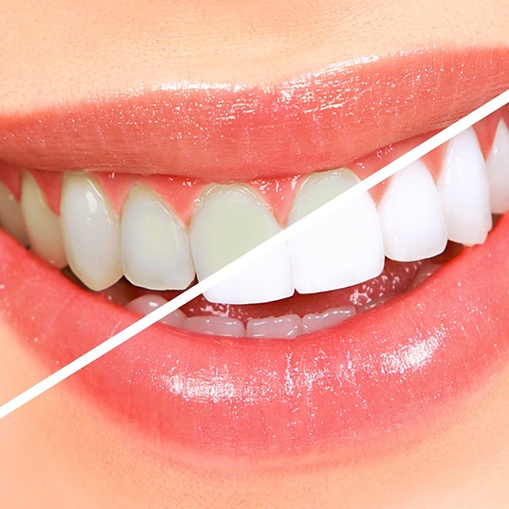 Typically, the results can last anywhere from a few months to a few years, depending on how you care for your new and improved smile. While poor dental habits and stain-causing drinks can cause the discoloration to resurface quickly, implementing a solid oral hygiene routine can preserve your beautiful, white teeth. Therefore, make sure to follow the below best practices:
Brush and floss your teeth twice a day.
Visit us bi-yearly for a professional cleaning.
Quit poor dental habits, like using tobacco products.
Limit your intake of pigmented foods and drinks, like coffee and berries.
Ask us about touch-up appointments to keep your smile bright
If stubborn stains and discoloration are preventing you from smiling confidently, then there is no time like the present to restore your bright teeth with a whitening treatment. Contact our office today to schedule your initial consultation!