Children's Dentistry – Oshkosh, WI
Happily Serving Patients
of All Ages

No matter how old or young you are, your smile deserves professional care throughout your life. Of course, your child's teeth are rapidly developing, and Dr. Heil and his team want to make sure that their smile remains healthy and functional well into their adult years. Along the way, he and his team create a calming and inviting dental office atmosphere that feels like a second home, making every dental appointment easier and more enjoyable than the last. To set your family up for an appointment, give us a call for adult and children's dentistry in Oshkosh, WI!
Why Choose Oshkosh Complete Dentistry for Children's Dentistry?
Caters to Families and All Ages
Caring and Welcoming Dentist and Team
100% Attention Given to Patients
Dental Checkups & Teeth Cleanings for Kids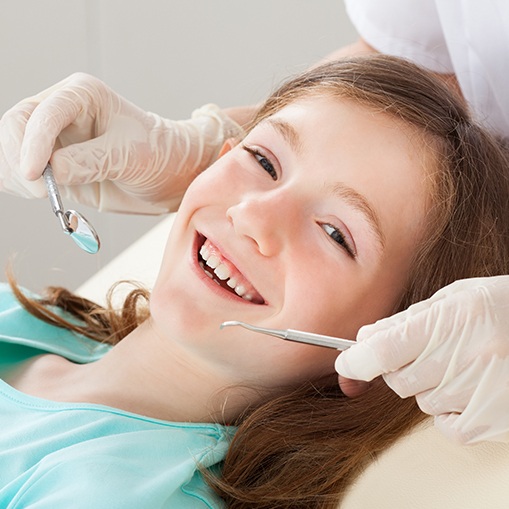 Your little ones need special attention when it comes to their oral health. During their first appointment, we spend more time making sure they feel comfortable in the dental office and that parents receive important information regarding at-home care and future treatments they should keep in mind. While the initial exam is relatively brief, we'll also make sure to remove any plaque that we see, as teeth can begin developing decay as soon as they erupt.
Dental Sealants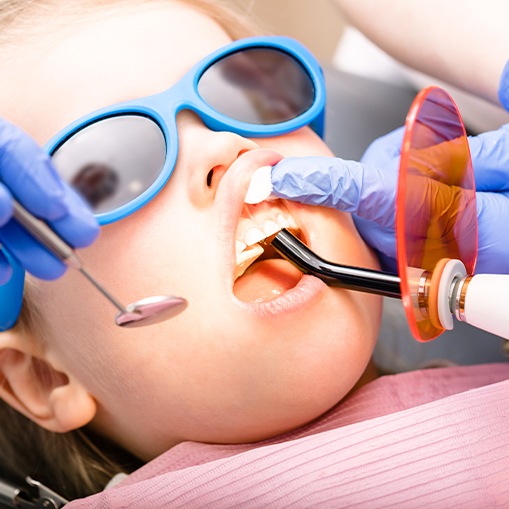 It's no surprise that your child is going to need some time to get used to routine brushing and flossing daily. To help them along the way, we recommend dental sealants to keep their most vulnerable teeth protected as their oral care becomes perfected. Applying the composite resin material only takes a few minutes, doesn't hurt one bit, and keeps plaque and food debris out of the deepest pits and cracks of their teeth.
Fluoride Treatments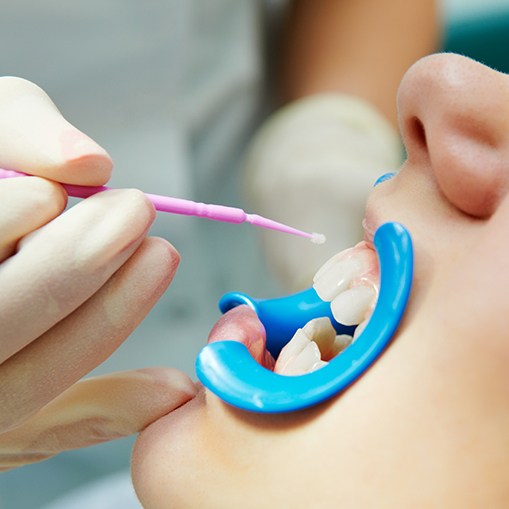 Fluoride is incredibly important for teeth at any age, but children in particular need to make sure they are getting enough to keep their developing teeth strong and healthy into adulthood. Following their cleaning, we perform a comprehensive fluoride treatment, which only takes a minute or two. Once applied, they'll need to avoid drinking or eating any foods for the next hour in order to give it time to take effect.
Tooth-Colored Fillings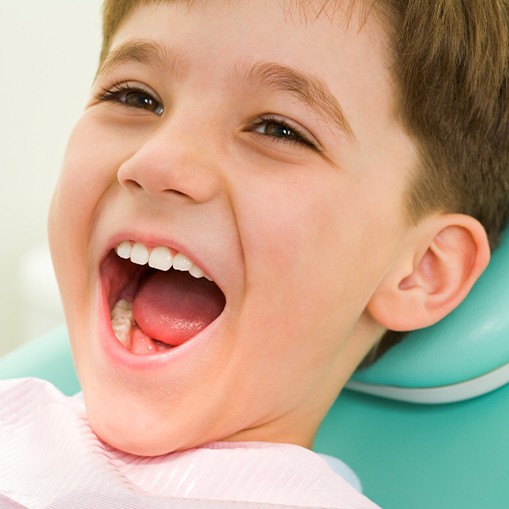 Even the most dedicated oral care routines can still result in cavities. In the event that your child develops a cavity in their smile, don't worry. Our dental office has restorative solutions that prevent future decay of their teeth and keep their smile looking natural along the way. We always take the time to explain to you and your child how the treatment works and make them feel comfortable beforehand. With routine care, their filling should last at least 10 years.