Advanced Dental Services & Technology – Oshkosh, WI
Bringing Dentistry
Into the Modern Age
Dentistry is a constantly changing and evolving field, which is why dentists like Dr. Heil always stay on top of advancements in dental techniques, knowledge and technology. At Oshkosh Complete Dentistry, we've added many types of dental technology that not only make treatments more comfortable and convenient for you, but ensure the best outcomes possible, no matter what type of service it is you need. Take a look at them below to learn more!
Committed to State-of-the-Art & Comfortable Dental Experiences
Comprehensive Intraoral Camera Device
Advanced Soft Tissue Laser Technology
Convenient Digital Impression System
Intraoral Cameras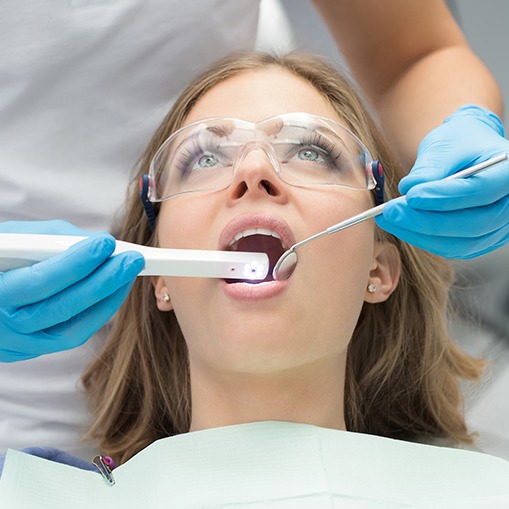 When you can't see exactly what the dentist sees, it can make you feel like you're left in the dark during your routine exams, even if there are current dental concerns. Thankfully, our advanced intraoral camera takes the examination and diagnostic process to the next level. This small, handheld device captures high-resolution photos of your mouth, then displays them on a monitor nearby for closer viewing. This makes it even easier for Dr. Heil to highlight the current condition of your oral health in real-time.
All-Digital X-Rays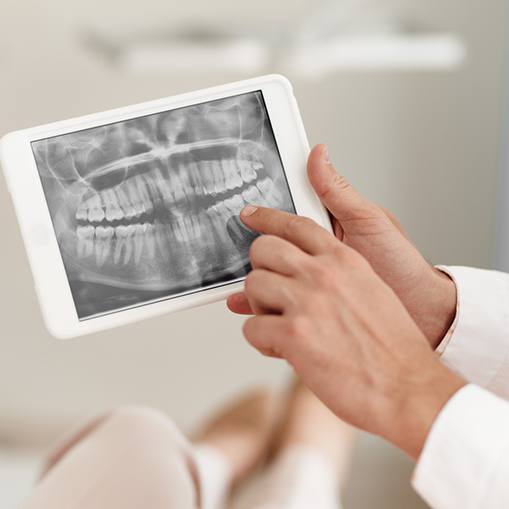 X-rays that take days and harsh chemicals to develop are a thing of the past thanks to all-digital X-ray technology. X-rays are an essential part of the diagnostic process and help us confirm the condition of underlying bone tissue and tooth roots, two areas we would not be able to review in detail with the naked eye alone. Not only do digital X-rays take significantly less time to capture but they emit up to 85 percent less radiation along the way.
iTero® Digital Impression System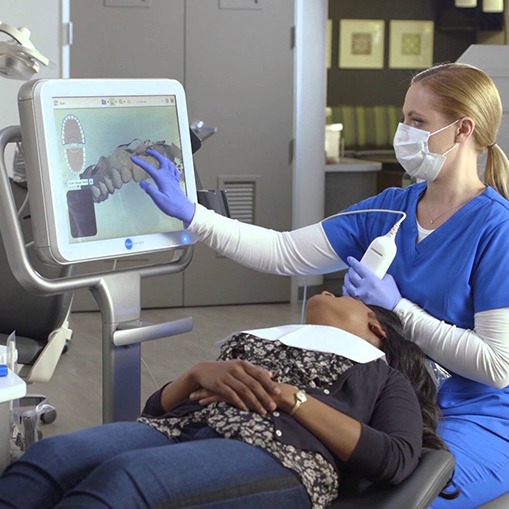 In order to create a dental restoration or oral appliance, we need to capture detailed impressions of your teeth and mouth. This ensures a comfortable and precise fit for your future crown, bridge, denture or oral appliance. Instead of having you bite down into a gray, putty-like material (which most patients find uncomfortable to do), we use a digital impression system from iTero. By capturing hundreds of high-resolution photos of your teeth, we can create a 3D model of your smile and use that instead to plan your next treatment.
Soft Tissue Laser Dentistry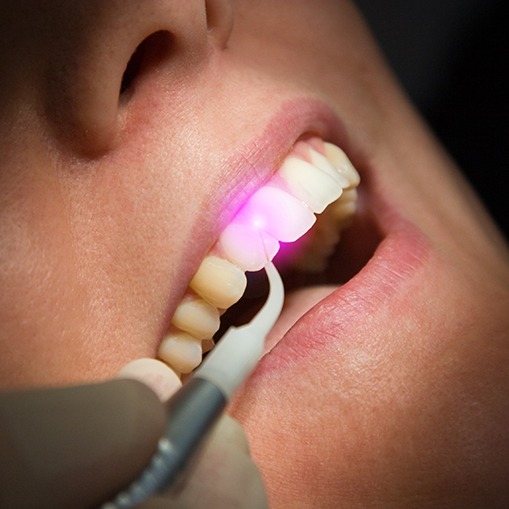 Laser dentistry might sound like a scary thing at first, but in reality it's quite the opposite. In fact, this technology not only ensures more precise treatments overall, but makes virtually all of your treatments more comfortable along the way. Whether we're performing gum therapy to treat infected oral tissue, prepping a tooth for a dental filling, or removing decay, a soft tissue laser helps us retain healthy natural tissue/enamel and remove damaged areas or harmful plaque and tartar with less discomfort.
Cavity Detection System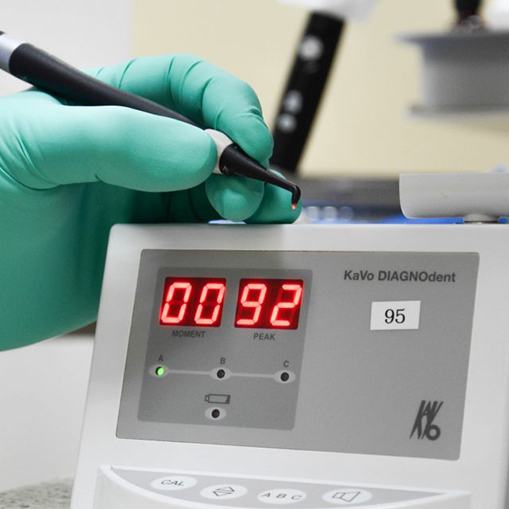 Prevention is a key part of our dental philosophy, especially when it comes to preventing cavities. The sooner we can catch the early signs of tooth decay, the lower your costs will be and the less time you'll need to spend in the dental chair. Our early cavity detection system can confirm the breakdown of enamel sooner using laser fluorescence. If we determine cavities are beginning to form, we can get you on a treatment plan or provide tips to improve your oral care at home.