Emergency Dentistry – Oshkosh, WI
Getting You Out
of Dental Discomfort

No one likes dealing with a dental emergency. Whether it's a toothache that won't go away, a chipped tooth that makes chewing food difficult, or a completely knocked-out tooth that's causing you significant discomfort, Dr. Heil is prepared to help however he can. When a dental emergency occurs, don't assume it will get better on its own. Instead, call our dental office and we'll get you seen as soon as we can for emergency dentistry in Oshkosh, WI.
Why Choose Oshkosh Complete Dentistry for Emergency Dentistry?
Calming Sedation Options for Easier Care
Modern Technology in a Welcoming Dental Office
Dentist Committed to Fast Pain Relief
How to Handle Common Dental Emergencies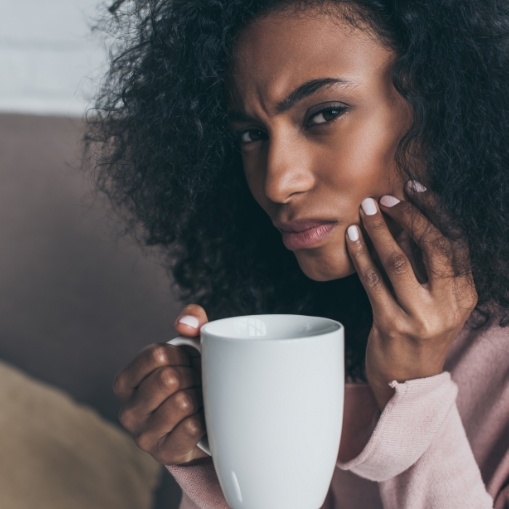 Most dental emergencies should be handled by first calling our dental office to schedule an appointment. This way, you can plan on getting the professional care you need and receive treatment for the source of the emergency, rather than solely manage the issue. Of course, we also recommend you read the following tips below to improve your situation before you arrive. These tips will vary depending on the type of emergency you are experiencing.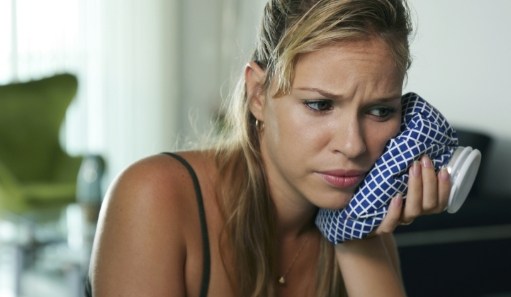 Toothaches
Start by flossing around the tooth experiencing discomfort. This may work to dislodge food particles causing any pain. However, if this does not help, you can also take an ibuprofen for the time being and call our dental office. If the discomfort is severe, we may need to remove decay and place a filling or perform root canal therapy for an oral infection.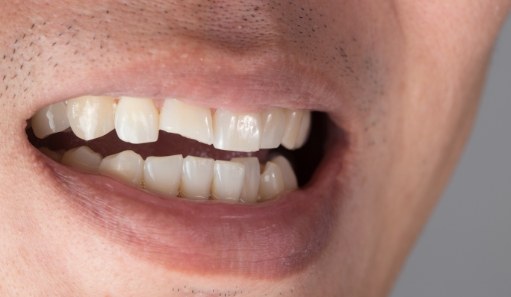 Chipped/Broken Tooth
Collect any pieces of your tooth that you can and bring them to our dental office. Apply a cold compress to your face to reduce any swelling present. Take an over-the-counter painkiller as well to reduce discomfort, but avoid aspirin as direct contact with damaged tissue can cause a burning sensation. We may need to place a crown or remove the tooth if the fracture is too severe.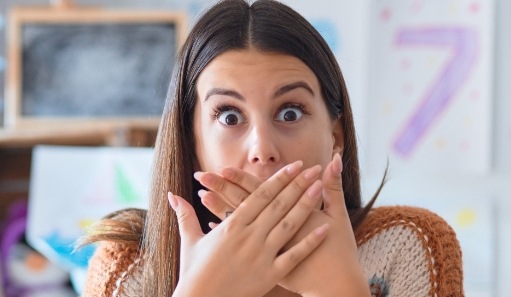 Knocked-Out Tooth
Locate the tooth and pick it up by the crown portion only. If found, pick it up and avoid touching the root. Do not remove any tissue still attached. If you cannot place the tooth back into your open socket to keep it preserved, keep it in milk or salt water and get to our dental office within the hour. We may be able to place it back in, but if not, we will discuss your tooth replacement options.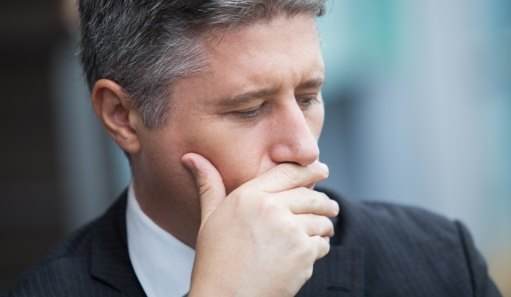 Lost Filling/Crown
If you do not have the restoration, do your best to avoid chewing on that side of your mouth for the time being. If you have the crown, you can temporarily reattach it to your tooth using dental cement, denture adhesive, or sugar-free chewing gum as a last resort.
Keys to Preventing Dental Emergencies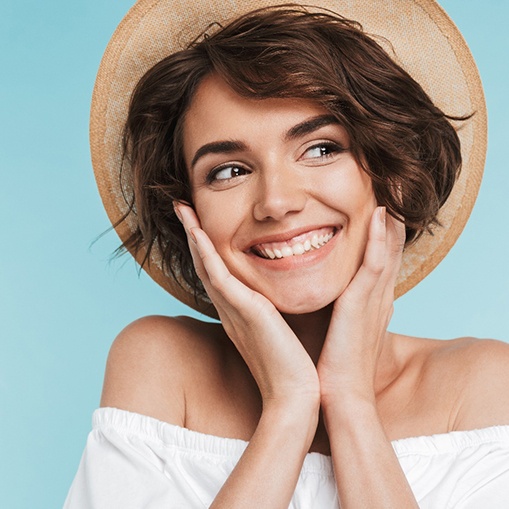 Even though not every dental emergency is avoidable, it can be largely prevented when you know the right steps to do so. By lowering the risk of damage to your smile, you can avoid finding yourself in these stressful situations in the first place. At Oshkosh Complete Dentistry, we'll provide you with the information you need to protect your teeth and gums from harm. To learn more, continue reading or give our office a call today!
Visit Your Dentist Regularly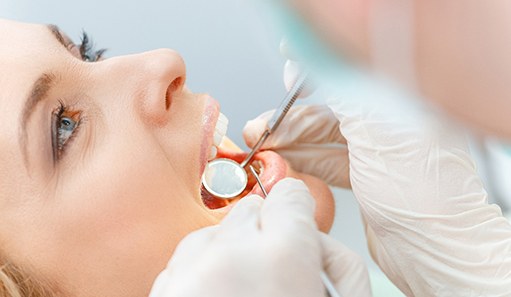 If you can't remember the last time you saw your dentist for a routine checkup, you should make an appointment with Dr. Heil as soon as possible. Having a checkup and cleaning every six months is incredibly important because it allows your dentist to monitor your oral health and catch any developing problems. By addressing issues like cavities, decay, and gum disease early on, you can significantly lower your risk of experiencing a dental emergency in Oshkosh.
Establish a Good Oral Hygiene Routine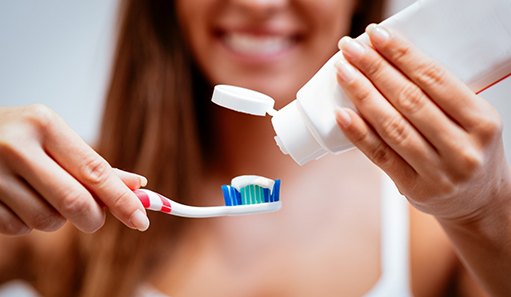 One of the best ways to keep your smile in pristine condition is by practicing good oral hygiene. Taking proper care of your teeth and gums can ward off dental problems and help you avoid an emergency down the line. Brushing twice a day, flossing daily, and rinsing regularly with an ADA-approved mouthwash are excellent practices that keep harmful bacteria from accumulating in your mouth.
Stick to a Nutritious Diet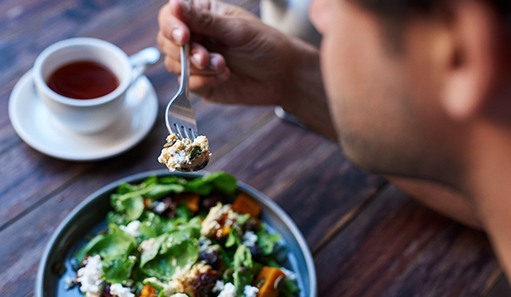 Believe it or not, your diet has a significant impact on oral health. The foods you eat can become nourishment for cavity-causing bacteria in your mouth, contributing to the risk of severe decay, gum disease, or other infections. It's no secret that sugary, acidic, starchy, and fatty foods play a crucial role in the accumulation of harmful bacteria. To keep your smile safe, stick to a nutritious diet instead! Be sure to only eat foods that naturally clear plaque from your mouth, such as fresh fruits and vegetables.
Protect Against Oral Injuries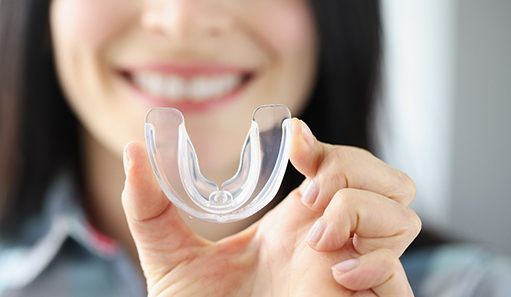 Do you regularly play sports or grind your teeth at night? If so, ask Dr. Heil about a custom-made oral device. An athletic mouthguard can keep your mouth safe against any impact or force. Meanwhile, a nightguard can prevent damage from teeth grinding. Both oral appliances are equally capable of lowering your risk of breaking a tooth or restoration.
Do Not Use Your Teeth as Tools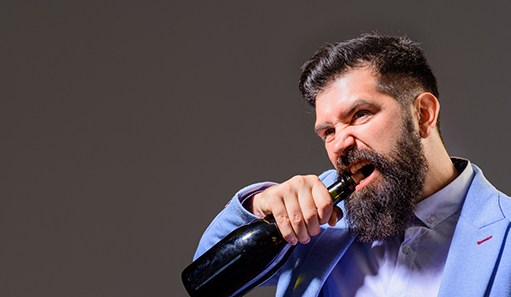 When you can't open a bottle or package, you may be tempted to use your teeth as a last-ditch effort. However, using your pearly whites for anything other than chewing food can easily result in a dental emergency. To keep your smile safe, consider waiting until you have the right tool or ask someone to lend you a helping hand.
The Cost of Treating Dental Emergencies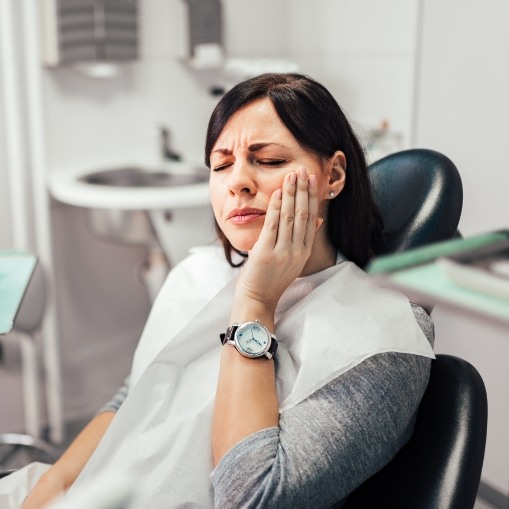 Dental emergencies can be difficult to provide a specific price for until a detailed exam has been performed. For example, a toothache could be a result of a cavity that only needs a cleaning and dental filling. However, severe tooth pain could also mean an oral infection is present and needs root canal therapy and a crown, which is more expensive. No matter what your dental emergency is, we ask that you don't skip out on emergency care as this will only allow it to worsen. We do our best to keep your treatment fees fair and will work with you to create a plan that's within your financial means.
TMJ/TMD Therapy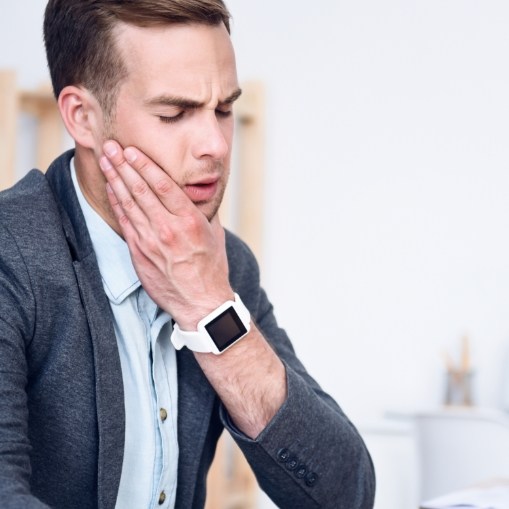 If you're experiencing severe jaw pain, either when waking up or throughout the day, you don't have to settle for your chronic pain. Dr. Heil is happy to offer TMJ/TMD therapy for those experiencing discomfort inside their jaw joints. This may include occlusal splints designed to reduce the force applied to the joints or equilibration inside the mouth to make the bite more even. Upon closer examination, we'll be better able to confirm the cause of your jaw pain.
Dental Emergency FAQs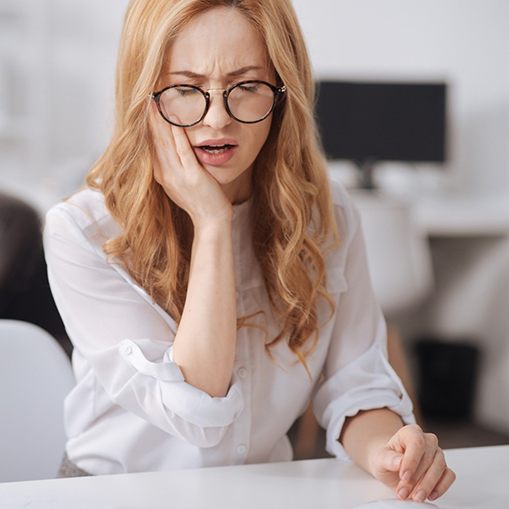 Dental emergencies are stressful and never seem to happen at a convenient time. It can be difficult to know what to do when you are dealing with discomfort. Luckily, we are here to help you out! Here are the answers to some of the most common questions that we receive about dental emergencies. If you don't see your question listed below, don't worry! We'd be happy to answer any questions that you have and schedule you for an urgent appointment. Just give us a call!
Will My Toothache Go Away on Its Own?
Toothaches do not typically go away on their own. Because of this, it is always best to schedule a checkup with a dentist to ensure that there isn't anything wrong. There are all sorts of reasons why you could be experiencing a toothache, so it is important to rule them out with a professional. Doing so can also help to catch underlying issues before they become more serious.
How Should I Sleep with Tooth Pain?
Toothaches don't always fall during business hours. If you're dealing with a toothache at night, make sure to keep your head elevated. This prevents blood from rushing to your head and intensifying your toothache. Try taking over-the-counter medication as needed and avoid foods that are acidic, cold, or hard right before bed to improve comfort. A cold compress may also be able to provide you with some relief until you can receive dental attention in the morning.
My Chipped Tooth Doesn't Hurt. Do I Still Need to Visit?
You should always schedule an appointment after you chip a tooth. Even if you aren't feeling any pain, you won't know for sure if the inner area of the tooth is exposed until a dentist examines it. That being said, you don't necessarily need to drop everything you're doing and head to the dental office immediately. Just give us a call to schedule an appointment in the next couple of days to ensure that there isn't anything wrong.
Can I Pop a Dental Abscess on My Own?
You should never attempt to pop a dental abscess on your own. Instead get in touch with a dentist right away, as either a tooth or gum abscess is considered a dental infection and therefore an emergency. If you pop the abscess, this will only expose your mouth to more bacteria and irritate the area more. Putting off treatment can also allow the infection to spread within the mouth and to other areas of the body.