Dental Implants – Oshkosh, WI
Make Your Next
Tooth Replacement Modern
Dentistry has only gotten more and more advanced over the years, and dental implants are just one of the reasons why. While tooth replacement can be done in multiple unique ways, dental implants take traditional treatment a step further by replacing the root and the crown, fully rejuvenating your smile and long-term oral health simultaneously. Partnered with some of Oshkosh's top implant specialists, Dr. Heil and his team are ready to make chewing food, at-home care, and smiling easy once again, so give them a call to get started with dental implants in Oshkosh, WI!
Why Choose Oshkosh Complete Dentistry for Dental Implants?
Partnered with Local Specialists
Calming Sedation to Keep You at Ease
High-Quality, Natural-Looking Restorations
What is a Dental Implant?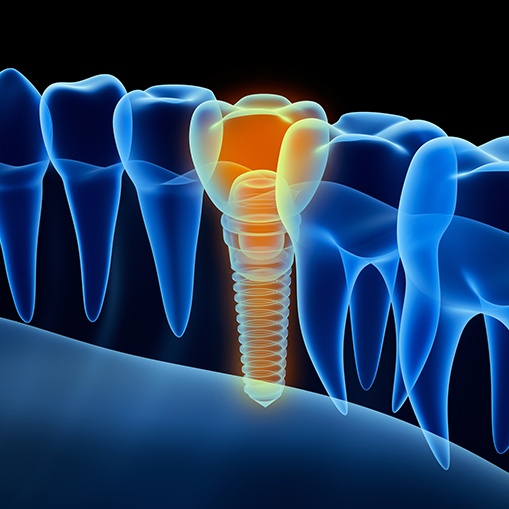 A dental implant is a unique restorative tooth replacement made up of three main components. This includes the titanium implant itself, the restoration (whether it's a crown, bridge or denture), and the abutment that attaches these two components together. They can be used to replace single teeth or all the teeth in a given arch. While they do require oral surgery to place, they offer a level of functionality, esthetics, and longevity that is truly second-to-none.
Benefits of Dental Implants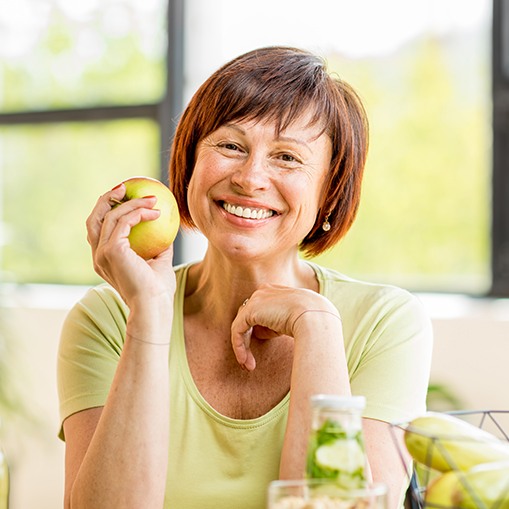 Because dental implants replace the root of teeth, you can expect many of your tooth's previous functions to come back. For example, your biting strength increases, making it easier to enjoy your favorite foods. With a success rate as high as 98 percent when placed by a trained professional, you can expect your implant to last up to 30 years or longer when you practice routine oral care. Furthermore, blood flow is reestablished when you replace a missing tooth in this way, which means your cheeks will not hollow out and retain their elasticity.
Additionally, dental implants are strong enough to hold restorations entirely on their own. This means you won't have to sacrifice existing tooth enamel just to fill the gap in your smile. It's truly the best long-term solution for tooth loss, even if it takes longer to complete treatment.
Are Dental Implants Right for You?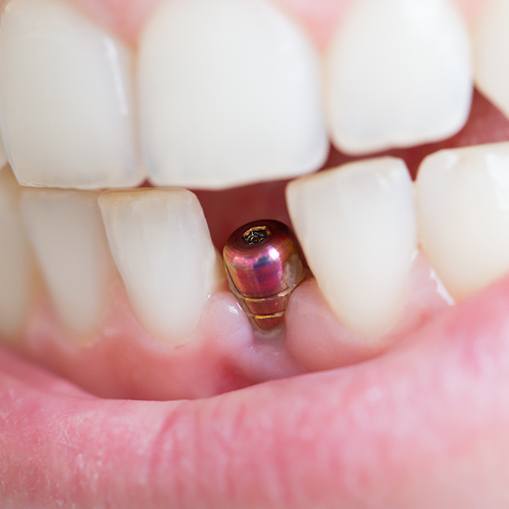 Upon completion of your implant consultation, you can not only determine if dental implants are right for you, but confirm how many teeth you'd prefer to replace with implants.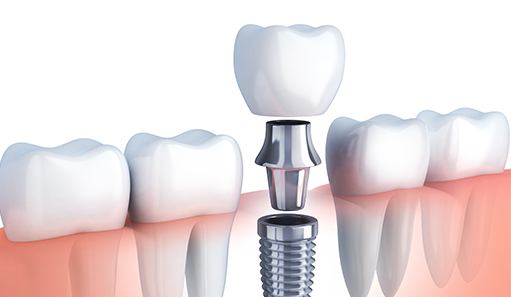 Missing Single Tooth
Replacing single teeth starts by placing a single implant inside of the jaw, then giving it time to heal and integrate with your existing bone and soft tissue. After the implant has safely healed, a permanent restoration, which is made from natural-looking porcelain, is placed on top.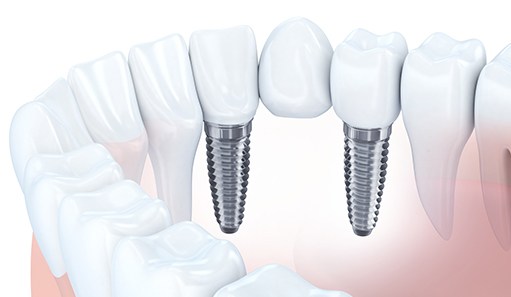 Missing Multiple Teeth
Replacing a series of teeth, including multiple consecutive teeth or teeth on opposite sides of the mouth, is done with either a bridge or partial denture held in place with dental implants. In this case, it's actually easier to replace multiple teeth at a time, making it a cost-effective solution.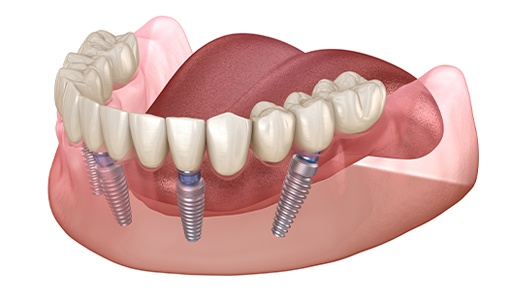 Missing All Teeth
Just because you are missing all the teeth in your top or bottom arch doesn't mean you need to settle for a traditional denture. Instead, you can have a series of dental implants placed throughout your mouth, generally four to six. A custom denture designed to attach to dental implants is then placed on top, improving the stability and longevity of your prosthetic.
How Dental Implants Work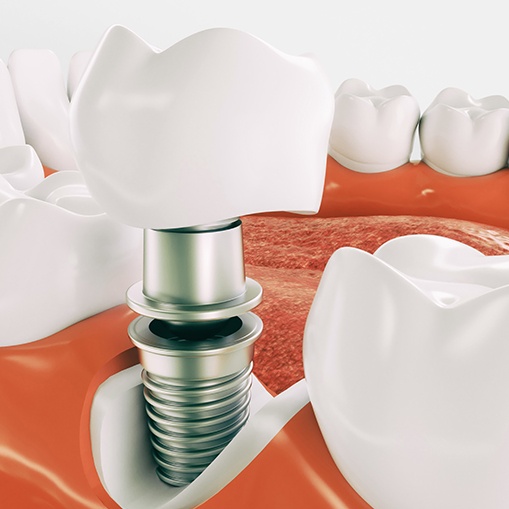 Dental implants must occur in phases because the implant requires time to heal effectively. Following your consultation and examination at our dental office, Dr. Heil partners with a local specialist to have the placement and restoration phase of treatment completed. In the first stage of treatment, the implant is placed and given time to heal. In the second phase, the abutment is then placed, given additional time to heal, and the crown is placed on top.
Understanding the Cost of Dental Implants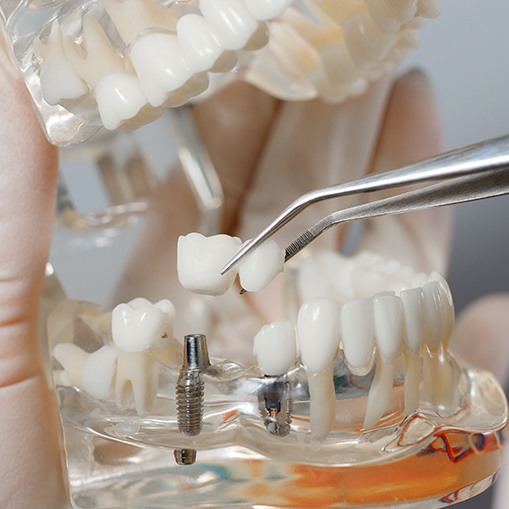 When it comes to costs, it largely depends on the number of implants you need to replace and whether or not you need preparatory treatments beforehand (i.e. gum therapy, bone grafting, etc.) Dental implants are considered to be a long-term investment that lasts for many decades, which is not something that can be said for dentures or bridges. On top of their longevity, functionality, and lifelike esthetics, they remain largely cost-effective, even if they are generally worth more upfront than other options.