Veneers – Oshkosh, WI
Where Transformations Happen
At Oshkosh Complete Dentistry, our team of experts knows even chips, cracks, stains, gaps, and discolored smiles can negatively impact an individual's self-esteem and oral health. Fortunately, with veneers in Oshkosh, you can say goodbye to these imperfections and prepare for a new and improved aesthetic! Made of ultra thin sheaths of porcelain, veneers are one of the most popular and effective methods of cosmetic treatment. For decades, Hollywood's elite have used them, and now it's time you can, too! To find out if you are eligible for veneers, contact our office to schedule a consultation.
Why Choose Oshkosh Complete Dentistry for Veneers?
Personalized treatment plan based on your needs
Advanced dental technology to ensure accurate results
Various amenities to help you stay comfortable and relaxed
What are Veneers?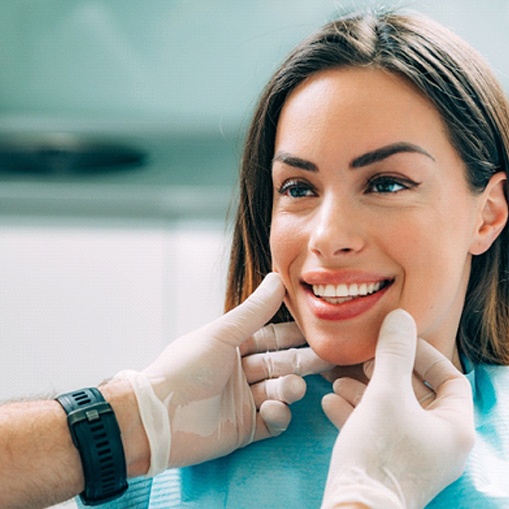 Veneers are made of a thin sheath of porcelain that is customized based on the specifications provided by Dr. Heil and our team. Using your desired tooth shape, size, and color, these unique restorations are made to blend in beautifully with the rest of your smile. They fit snugly over the surface of each tooth, creating a new and improved aesthetic that offers greater confidence.
They are designed to cover nearly all cosmetic imperfections, including:
Chipped/Cracked Teeth
Stains/Discoloration
"Short" or "Stubby" Teeth
Minor Misalignments
Minor Gaps Between Teeth
If you are interested in receiving veneers, you will need to be in good general oral health and have no signs of tooth decay or gum disease. If so, you will need to have these addressed before moving forward with any method of cosmetic treatment.
What is the Process for Receiving Veneers?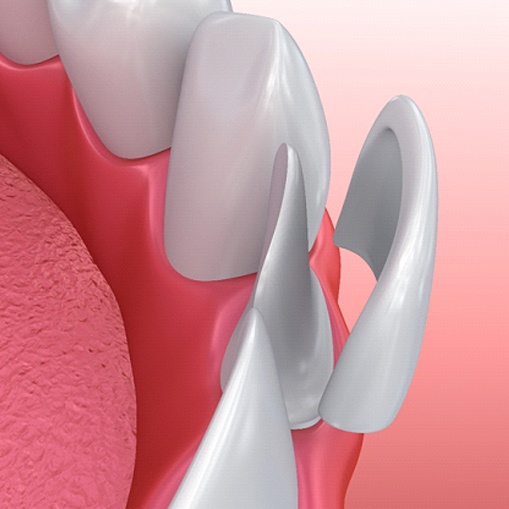 To be considered for veneers, you will first need to schedule a consultation with Dr. Heil. It is during this visit that he will examine your teeth and make note of all flaws you wish to hide. After evaluating your smile, he will determine if you are a qualified candidate for veneers. If approved for treatment, he will remove a small portion of tooth enamel from each tooth that will receive a veneer. This will ensure the restoration lays flat against your natural tooth when put into place.
Next, he will take impressions of your smile, which will be sent to a dental lab where technicians will use the specifications provided to fabricate your custom veneers. While waiting, you will wear temporary veneers, and you will need to follow specific instructions to avoid damaging your temporary teeth.
Once your finalized veneers are ready, you will return to have the temporaries removed. Dr. Heil will then carefully place each one onto the appropriate teeth, making sure they blend in nicely and lay flat. After a final polish, you will be free to leave and start enjoying your new smile.
The Benefits of Veneers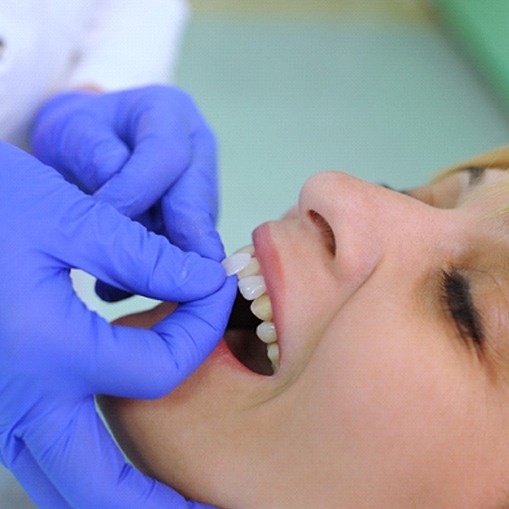 There are many reasons people continue to choose veneers to transform their smiles. While the rich and famous understood these benefits early on, they are now a safe and affordable option you can enjoy as well.
Some of the most common benefits associated with veneers include:
Improved appearance and boosted confidence (you won't look "overdone" or appear to have a "fake smile")
Greater durability against the pressures of daily wear and tear
A more conservative approach, allowing you to keep more of your natural tooth structure (as opposed to dental crowns)
Are versatile in covering a wide range of imperfections
They are more stain-resistant than traditional tooth enamel
They can last 10 years or more with regular maintenance
Veneers FAQs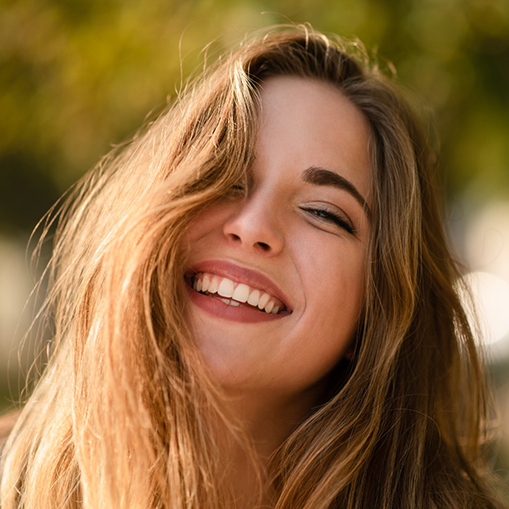 Do you have several things you want to change about your smile? Veneers are able to transform numerous aspects of your pearly whites all at the same time, but they are quite an investment. It pays to be well-informed. Here are the answers to some of the most common questions we receive about veneers in Oshkosh. If you don't see the information that you're looking for below, don't worry. Give us a call and we'd be happy to address any of your questions or concerns.
What Happens to the Teeth Under Veneers?
Veneers do not harm your teeth, as only a minimal amount of enamel is removed, and the bonding material used to attach the restoration to your teeth is perfectly safe. Because the enamel is covered by the veneer, the procedure will not increase your risk of tooth decay. However, you still need to brush and floss your teeth regularly to prevent cavities. Once you keep up excellent oral hygiene and see your dentist for regular cleanings and checkups, you can maintain excellent dental health.
Will I Still Be Able to Drink Coffee with Veneers?
Veneers that are made from porcelain are stain-resistant. Porcelain is a nonporous material, so the particles in dark-colored foods and beverages have a harder time slipping beneath the surface. Ultimately, you should be able to drink your daily cup of coffee without worrying too much about discoloration. However, just keep in mind that veneers are not stain-proof. Excessive consumption of coffee can still have a negative impact over time. Moderation is key!
Do Veneers Give You a Lisp?
Some people have trouble pronouncing certain words immediately after they get veneers, resulting in a temporary lisp. This is partially due to muscle memory, as the tongue is not used to accounting for the presence of veneers when you speak. This tiny difference in thickness affects the way the tongue moves. Fortunately, your tongue will eventually adjust on its own. The more you practice, the more quickly you will be speaking just like before.
Do Veneers Feel Like Real Teeth?
Many patients report that properly placed veneers feel completely natural inside their mouths. They don't even notice them when they are talking or eating. Veneers are carefully crafted to fit perfectly on your teeth based on impressions taken by your dentist, so they should fit perfectly. The enamel removal process also helps the restoration from protruding uncomfortably. The porcelain used to make your veneers is very smooth, so it shouldn't irritate the soft tissues inside your mouth.