Cosmetic Dentistry – Oshkosh, WI
Make Your Dream Smile
Come to Life
When you want to transform your smile's appearance for the better, the last thing you want is a dentist that tells you what you want, rather than listens to your own needs. Dr. Heil is happy to be continuing the long tradition of exceptional cosmetic services Dr. Vu is known for, and that means building a cosmetic treatment plan that helps you achieve your vision of a perfect smile as closely as possible. To set up your next consultation to discuss cosmetic dentistry in Oshkosh, WI, give his a dental office a call today!
Why Choose Oshkosh Complete Dentistry for Cosmetic Dentistry?
Digital Imaging/Virtual Smile Design
Metal-Free Restorations Available
Comprehensive and Fully-Tailored Care
Porcelain Veneers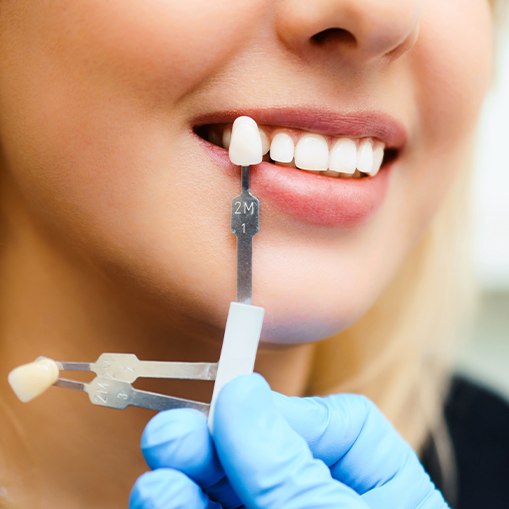 Do you have multiple imperfections in your smile that you wish you could remove all at the same time? With porcelain veneers from Dr. Heil, hiding everything from permanent stains to chips and cracks to gaps is as simple as creating a custom porcelain sheath and bonding it to your minimally-modified tooth! Each veneer is customized to match your preferred shade, shape and size, ensuring that it blends in perfectly with the rest of your smile.
Learn More About Porcelain Veneers
Metal-Free Dental Crowns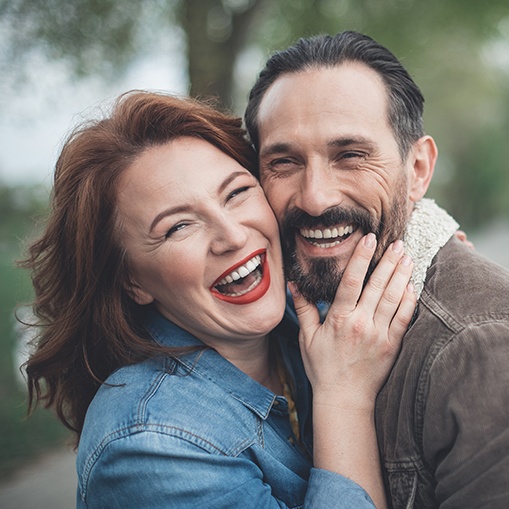 Restoring teeth damaged by chips, cracks, stains or other concerns is important, but we understand that you don't want your dental treatments to be noticeable in your smile. This is exactly why we utilize eMax and Zirconia materials to create your metal-free restorations. Whether you need a crown to cover a misshapen tooth or a series of stains that no amount of whitening can fix, you can expect a natural-looking smile by the end of treatment.
Cosmetic Dental Bonding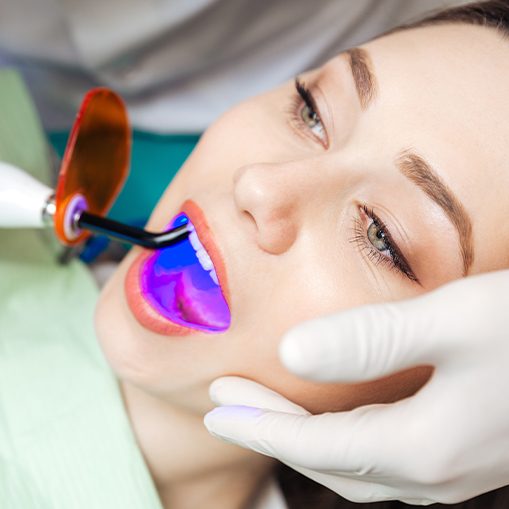 Sometimes the smallest imperfections can be the most noticeable, especially when they are present in the teeth visible in your smile. Thankfully, you don't have to pay a large amount of money just to make your smile look the way you want it to. Cosmetic bonding is performed very similarly to tooth-colored dental fillings. Once the material is custom-shaded to match your existing teeth, we'll apply it to the crack, chip, gap or stain and then harden it instantly using a special curing light.
Teeth Whitening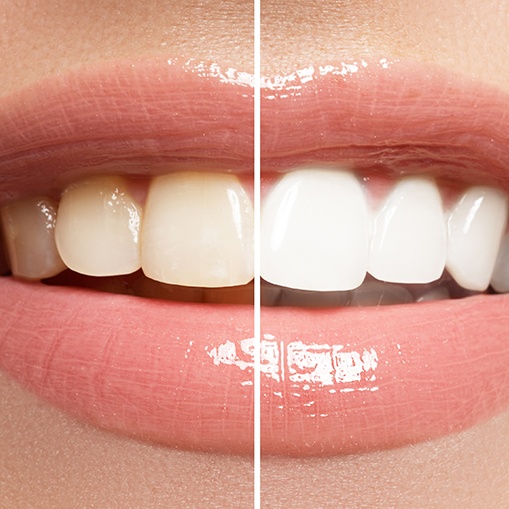 For many, a brighter, stain-free smile is all they need to experience a notable boost in their appearance and self-confidence. Whether you have stains from eating too many richly pigmented foods or you've had them for years and could never remove them with at-home brushing, our powerful take-home whitening solution helps you achieve a brighter, radiant smile quickly and effectively.
Learn More About Teeth Whitening
Virtual Smile Design
Wish you could see what your future smile could look like before you actually complete treatment? Our virtual smile design software makes it easy to show you exactly what the results can be after teeth whitening, porcelain veneers, and other popular treatments. Using a combination of cameras and the advanced iTero system, we can scan over your teeth, almost like a real-time X-ray, to produce a simulated image of your future smile. Once you see what your next smile can look like, you're sure to feel more confident about your future appointment!