Replacing Missing Teeth – Oshkosh, WI
Restore Your Smile
to the Fullest
Your smile is more than just a part of your appearance. For many, it's a central part of their identity. When a smile becomes incomplete, either as a result of an injury or dental disease, it can leave a lasting effect on your day-to-day life and self-confidence. Here's the good news: Dr. Heil has multiple options for you to address your tooth loss front-and-center, whether it's minor or severe. After a personalized consultation, you'll have more than one reason to smile thanks to our options for replacing missing teeth in Oshkosh, WI!
Why Choose Oshkosh Complete Dentistry for Replacing Missing Teeth?
Partners with Top Specialists
Fully Personalized Using Modern Technology
Dentist Closely Listens to Your Specific Needs
Dental Bridges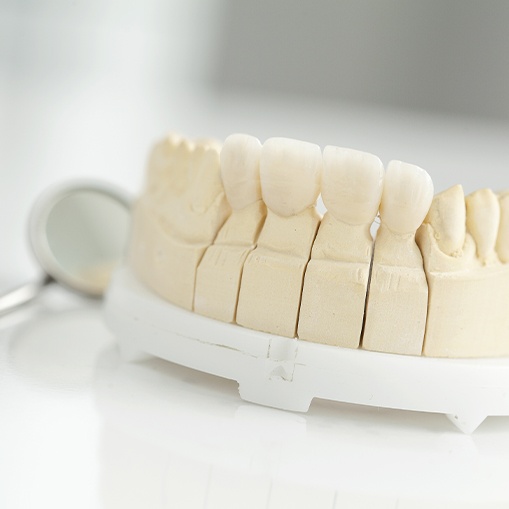 One of the more traditional ways of replacing teeth, dental bridges are made up of several crowns attached together, creating one larger restoration that fits over teeth adjacent to the gap in your smile. Once the bridge is secured to existing, modified teeth, the crowns in the center of the bridge fill the space and prevent neighboring teeth from shifting out of place. This keeps your bite even moving forward. Proper maintenance of your bridge should ensure that it lasts between 10 and 15 years.
Dentures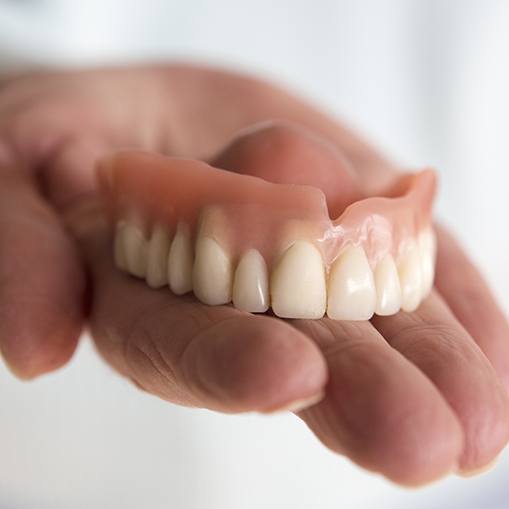 Whether you have missing teeth on opposite sides of your mouth or you need to replace an entire arch of teeth, dentures offer a quick an affordable solution. Dentures are usually partial or full, and the one you choose will depend on the severity of your tooth loss. Partial dentures are held in place via metal clasps that wrap around teeth, while full dentures rely on the shape of your mouth and natural suction to keep stable.
Dental Implants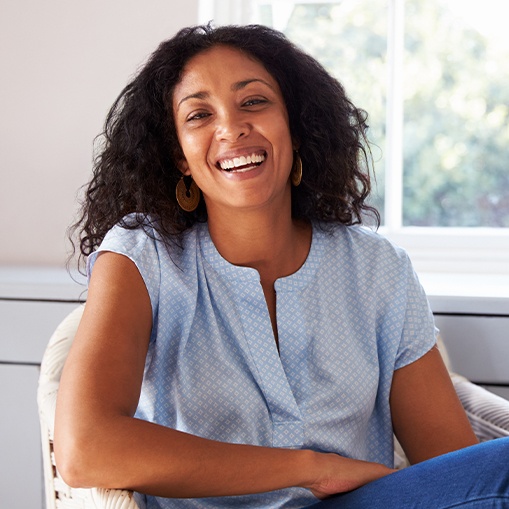 The most comprehensive solution for a missing tooth is to replace all portions of it at the same time, not solely the crown portion. This means taking the root into account, which dental implants work to replace. By addressing both the root and crown of a missing tooth, dental implants effectively restore your appearance, function and longevity of your oral health all at the same time. This creates a longer-lasting tooth replacement that feels almost identical to your original tooth.