November 9, 2020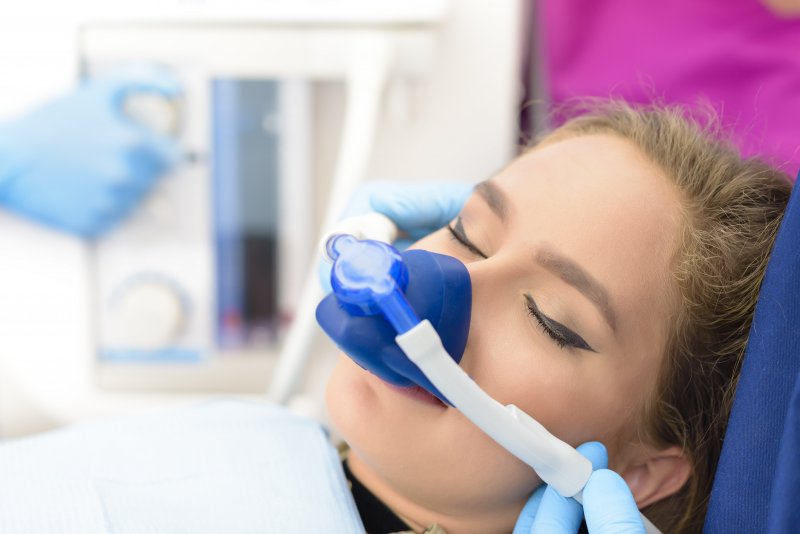 Do you feel anxious even when going in for a routine checkup and cleaning? Many professionals understand the sights, sounds, and smells of a dentist's office can be too much for some patients, which is why more and more experts are offering nitrous oxide, oral conscious sedation, and other forms of treatment to keep individuals calm and relaxed during their appointments. Read on to hear from a sedation dentist in Oshkosh who shares the 5 signs that might make you a good candidate for sedation dentistry.
1. You Have Dental Anxiety.
It is not uncommon for patients to have some level of dental anxiety. The unfortunate reality of this is that many avoid necessary treatment out of fear, causing them to experience more serious issues in the future. No matter if it is mild, moderate, or severe, your dentist can recommend the right solution to help you stay calm throughout your visit and actually have an enjoyable experience.
2. You Have A Lot of Sensitivity.
If your previous dental visits caused you to be in significant pain because of sensitive teeth, it may be time to consider sedation dentistry. For patients with this common problem, the instruments and equipment used may sometimes be uncomfortable or unpleasant, resulting in much cringing, squirming, and even tears. If you prefer to avoid the pain and instead feel virtually nothing during your visit, nitrous oxide or oral conscious sedation may be able to help.
3. You Dislike the Sounds, Sights, and Smells.
The sounds of a drill or the sight of a needle may cause you to bypass a dentist's office altogether, but if you do, you may be headed for more complex dental care in the future. Instead of forgoing your visit out of fear, let a dentist recommend oral sedation to help block out the sounds so you can become fully relaxed while your dental team takes care of your oral health.
4. You Don't Like the Idea of Not Being in Control.
If you think the only way to achieve full relaxation at the dentist's office is by being fully sedated, you'll be pleased to learn that is not the case at all. There are varying types of sedation, each offering a different experience. You may not like the idea of being "knocked out" and want to maintain some sense of control. The good news is that nitrous oxide and oral sedation are designed to help you relax but keep you awake, meaning you will be cognizant enough throughout your visit to respond to cues by your dentist or dental team.
5. You're Preparing to Undergo a Lengthy Procedure.
Anytime a patient is preparing to undergo a lengthy procedure or multiple procedures, a dentist will recommend sedation. This ensures you remain still throughout the process, allowing the professionals to do their work as efficiently as possible. It also makes the visit much easier on you, as you will not be feeling any pain associated with your procedure(s).
It's perfectly understandable if you aren't a big fan of the dentist, but with the help of sedation dentistry and the right team, you can calm your nerves and feel more at ease during your appointments.
About the Author
Dr. Bob Heil has more than 20 years of experience working in the field of dentistry and graduated from the University of Minnesota with his Doctor of Dental Surgery degree. In addition to completing a General Practice Residency at the Hennepin County Medical Center in Minneapolis, he has Dental Organization for Conscious Sedation (DOCS) certification for sedation dentistry. Offering his patients useful methods to ease dental anxiety, he is pleased to provide nitrous oxide and oral conscious sedation. If you would like to learn how sedation could help you at your next appointment, contact us at (920) 235-0320.
Comments Off

on Is Sedation Dentistry Right for You?
No Comments
No comments yet.
RSS feed for comments on this post.
Sorry, the comment form is closed at this time.