October 30, 2020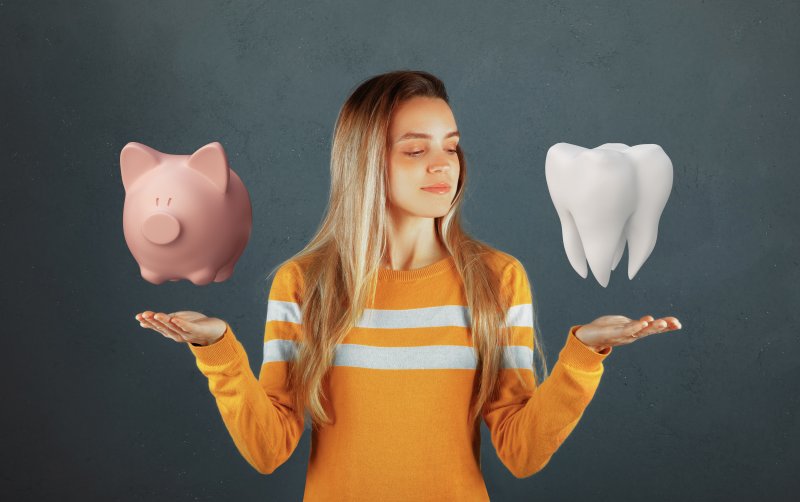 When you feel a pinch in your wallet, your first reaction may be to cut expenses where you can. However, your routine visits to the dentist shouldn't be on that list. After all, when it comes to dental appointments, not going could end up costing you way more in the long run. In fact, the Journal of Dental Medicine shared that every $1 invested in preventive care can save you between $8 and $50 in cosmetic and restorative treatment! A dentist in Oshkosh shares why bi-yearly appointments are so important and how dental insurance can help with the cost.
#1. Fight Off Tooth Decay
Did you know that tooth decay is one of the most prevalent conditions among Americans? It is second only to the common cold with over 90% of U.S. adults having at least one cavity by their 21st birthday. Fortunately, it is largely preventable with professional cleanings every six months, which is why many dental plans cover the cost of preventive care. If you skip your bi-yearly visit, then the plaque and tartar on your teeth will continue to build and leave you vulnerable to tooth decay and cavities, which can be costly to treat. So, make sure to think of the long-term price of skipping your routine appointment before you cancel it!
#2. Treat Gum Disease Early
Despite the fact that it is largely preventable, gum disease affects roughly 50% of American adults. If it is detected in the early stages, your dentist can administer treatment to keep the symptoms at bay. However, if it is left alone to progress, it can develop into an advanced form of gingivitis and necessitate periodontal therapy. Depending on your dental plan, your provider may cover 50% of the cost. However, preventive care through routine exams and cleanings are more cost-effective, so it's best to always attend your bi-yearly appointments.
#3. Prevent Stained Teeth
Coffee, wine, and soda are just a few popular beverages that can cause your once white teeth to look yellow and frail. While a solid at-home brushing and flossing routine can help prevent discoloration and stubborn stains from developing, routine professional cleanings will keep your teeth in tip-top shape. Plus, teeth whitening treatments are rarely covered by dental plans, so prevention is key when it comes to your pearly whites.
At first, canceling your routine appointment may seem like an obvious way to save money. However, when you consider the long-term benefits and overall cost, it's easy to see how they play a crucial role in protecting your teeth and your wallet!
About the Author
Since earning his Doctor of Dental Surgery at the University of Minnesota, Dr. Bob Heil has helped countless patients achieve pristine oral health over the past two decades. He firmly believes that dental care should come at a fair price. So, whether you are in-network or carry an out-of-network plan, you can get the treatment you need without stressing about the cost. If it's time for your bi-yearly appointment, visit his website or give him a call at 920-235-0320.
Comments Off

on Here's How Visiting Your Dentist Can Save You Money
No Comments
No comments yet.
RSS feed for comments on this post.
Sorry, the comment form is closed at this time.