September 9, 2020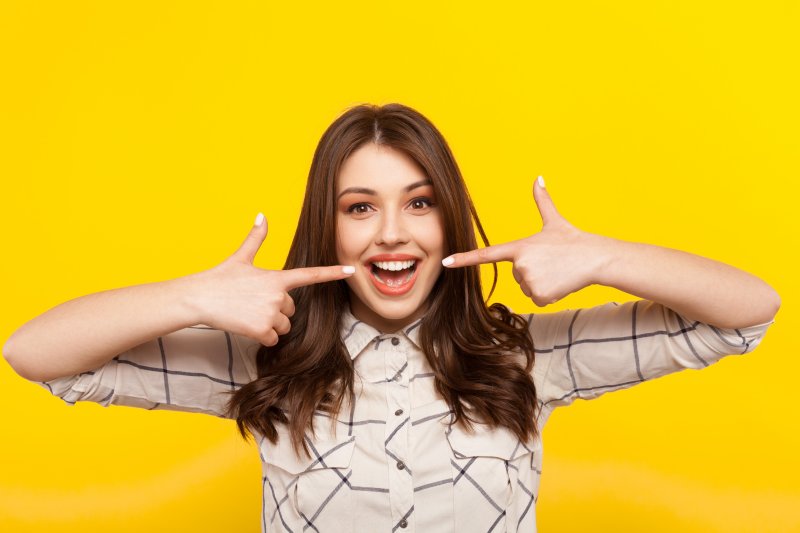 According to the American Dental Association, Americans should brush their teeth for two minutes twice a day to keep their pearly whites in tip-top shape. That equals 79 days over your lifetime! So, it's safe to say that you spend a lot of time caring for your teeth. But how much do you really know about them? Read on as a dentist in Oshkosh debunks five common myths.
Myth #1: The Harder You Brush, The Cleaner Your Teeth Will Be
To effectively remove food particles, stubborn plaque, and unsightly stains, many patients opt for an aggressive brushing technique. Not only can this irritate your gums, but it can also wear away your enamel and expose the inner layers of your teeth! Instead, opt for a soft-bristled toothbrush to gently clean each surface of your teeth.
Myth #2: Flossing Isn't Necessary Anymore
Did you know that 32% of adults never floss? However, when you skip this important step, you miss cleaning about 40% of your tooth's surface! Plus, cavities between teeth are one of the most rampant dental issues among Americans today, which is a direct result of neglecting to floss. Therefore, flossing is more important now than ever!
Myth #3: If Your Gums Bleed When You Floss, You Should Leave Them Alone
When patients forgo flossing regularly, their gums may bleed on the occasions that they do. Unfortunately, many believe this is a sign to continue to leave them alone. However, it indicates the opposite! Flossing regularly removes plaque and food particles that collect in the crevices of your mouth and irritate your gums. If the bleeding continues, then you should schedule an appointment with your dentist.
Myth #4: Sugar Is the Main Culprit of Cavities
For decades, soda, candy, and other high-sugar products have been viewed as the main culprit of cavities. While it is important not to incorporate these items into your daily diet, it is equally as crucial to avoid other cavity-causing foods and beverages, like sports drinks and chips. Instead, opt for vitamin-rich foods like leafy greens and fresh fruit.
Myth #5: If You're Not in Pain, You Don't Need a Dental Checkup
This is perhaps the most dangerous myth of them all. Forgoing your biannual visit due to lack of symptoms can negatively impact your oral and overall health. Not only can bacteria from a neglected infection enter your bloodstream and affect your vital organs, but non-dental issues may fly under the radar if you skip your dental checkup. After all, 90% of health concerns have oral symptoms, which means your dentist may be the first to detect conditions like diabetes, HIV, and osteoporosis!
About the Author
Dr. Bob Heil completed his undergraduate degree at St. Olaf College in Northfield before earning his Doctor of Dental Surgery at the University of Minnesota. Over 20 years later, he has completed countless continuing education courses, become a member of multiple reputable organizations (including the American Dental Association), and helped numerous patients achieve beautiful smiles and pristine oral health. If you are overdue for your biannual appointment, visit his website or give him a call at 920-235-0320.
Comments Off

on 5 Dental Myths Debunked
No Comments
No comments yet.
RSS feed for comments on this post.
Sorry, the comment form is closed at this time.